The purpose of education is to replace an empty mind with an open one.
This is it! :-(
I can't believe it is the end of the school year. It has been a fantastic year for me. I have enjoyed my first year in fifth grade. For those of you who don't know, the last 14 years I taught 3rd grade. So, I thought it was time for a change. Several of my friends from 3rd grade joined me as well. We have absolutely loved every second of it. As we all know though, all good things must come to an end. I wish all my students many blessing for their future and lots of good times in 6th grade. I hope everyone comes back to visit us here and keeps us up to date on all the new and exciting things going on in their lives. Here is to a safe and happy summer to all my students and families.
Love,
Mrs. Sprowles
Clarification
Just a few reminders, please parents when you are looking at the agendas on a nightly basis don't forget to sign all homework papers up in the right hand corner too. Thanks so much, I just feel it is an excellent way to stay in touch with what your child is doing academically in school. Please do not hesitate to call me at school or email me with any questions or concerns you may have. I am here to serve you and your children:)
Helpful Information
**You will find my website to be a very useful communication tool this year. I will post homework assignments, spelling, and vocabulary words, as well as, test review on the calendar. I will also keep you up to date with all the wonderful happenings in our classroom.**
Going Green
To be better stewards with our resources, the students are no longer receiving a printed A.R. report after each quiz. I highly encourage you to take advantage of the A.R. resources that are available to you online. A detailed letter went home and was discussed at the last Pride Meeting giving you both user instructions as well as your childĺs password for ôAR Home Connect." Please make sure to sign up! It only takes a few minutes! It will alert you through your personal email every time your child has taken an AR test, and tells you what they scored on that test. Your personal account also lets you know what books your child has read since they've been involved with AR. The tool is really great! Check it out!
https://www.tvcsar.org/RenaissanceServer/HomeConnect/Login.aspx
Click on the icon to study your spelling words and vocabulary words!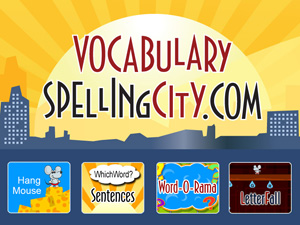 Contact: Shannon.Sprowles@tvcs.org
PDF documents
ConnectEd - Directions to log in to ConnectED website!
Grading Policy 13-14 - Mr. Conroy's & Mrs. Sprowles' policies
Print Handwriting Rubric - This is the rubric I use to grade handwriting
Reading Log - Students record all AR books on this form.
Summer Reading Schedule - 2013-2014
Think Central (Directions on how to use) - You will need student username/password though.
Volunteer Application - page 1 (front side)
Volunteer Application - page 2 (backside)
Weekly Schedule - what is happening through out our day!

Sunday
Monday
Tuesday
Wednesday
Thursday
Friday
Saturday