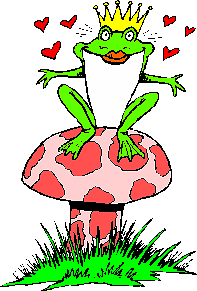 "
Welcome to our First Grade Family!
It's beginning to look alot like Christmas! We have many fun things planned for this month!
I hope everyone had a relaxing Fall Break and enjoyed spending time with your family. It's hard to believe that it is December and only days away from Winter Break! December is filled with many fun and exciting activities.
Students will complete the 2nd round of DEA testing. Students will complete Reading (DEA) on Tuesday, November 29th and Math (DEA) on Tuesday, December 6th. The students have worked very hard and I'm very excited to see their progress.
The Primary Book Fair is the week of December 5-9. Students will h6thave a chance to visit the book fair to make a wish list. There will also be a Family Night on Thursday, December 8th from 3-6 p.m. This is a wonderful opportunity to buy some Christmas gifts for your loved ones.
The first grade Christimas Musical, Candy Cane Lane, will be on Thursday, December 8th in the Middle School Gym. The program begins at 6:00 p.m. The actors need to arrive by 5:00 and the singers need to arrive by 5:45. Students may wear holiday attire for the program. What a fun and exciting time to ring in the holidays! I can't wait to see you there!
First grade will participate in Polar Express on Friday, December 16th. Students will get to watch the movie in their pajamas. The pajamas will need to be school appropriate and students will also need to bring athletic shoes for P.E. The Polar Express by Chris Van Allsburg is one of the most beloved children's book of all time. During the holiday season, we will take advantage of this "teachable moment" by connecting the book and the movie to our curriculum. Students will engage in a variety of activities that correlate with both the book and movie.
Winter Break is December 19th - January 2nd. Students will return to school on Tuesday, January 3rd.
First grade is an exciting time as children embark upon new adventures in the world of learning. I am looking year as successful as it can be! I believe that you and I are a team working together to help your child develop emotionally and academically. You are the most important person in your child's life and you are also a teacher in your child's life. I know if we work together and communicate, your child will have a very successful year!
Please feel free to contact me with any questions or concerns you may have during the year (melissa.danford@tvcs.org).
Love,
Mrs. Melissa Danford
If you have any questions, please feel free to contact me through email (melissa.danford@tvcs.org)
Mrs. Melissa Danford
First Grade Teacher
The Villages Charter School

Spelling City (practice Spelling words on this fun website)
https://www.spellingcity.com/view-spelling-list.html?listId=42011776
Accelerated Reader Program (AR)
The Accelerated Reader (AR) program is a computer program that provides teachers and children with a fun and exciting way to boost reading skills. This program also serves as an assessment tool that allows me to monitor both the quantity and quality of reading practice that your child is engaged in.In my classroom we use Accelerated Reader in order to help students improve reading comprehension as well as to help them develop a love for reading. Accelerated Reader is an independent reading program based on the principle that practice improves reading. to view your child's progress in the AR (Accelerated Reader) program you can visit the website listed below. It is easy to get signed up and use this great service. You will receive emails to your personal email address when you child has tested. It is a valuable tool to use keeping in touch with your child's progress. Please take advantage of this resource offered to you. We are already racking up AR points so that we can earn as many AR points as possible. The first grade goal is 25 points by May. All first graders earning 25 points will get to attend the annual pancake breakfast. I have also encouraged students to aim higher towards the 100 point club. Students who earn 100 points will get to attend the annual pizza party.
http://www.tvcs-ar.org/RenaissanceServer/HomeConnect/Login.aspx
Contact: melissa.danford@tvcs.org
PDF documents
Behavior Plan 2016-2017 -
Class Schedule -
December Newsletter -
Heritage Doll Project note -
Heritage Doll Project writing activity -
HFW (Unit 1) -
HFW (Unit 2) -
HFW (Unit 3) -
HFW (Unit 4) -
HFW (Unit 5) -
HFW (Unit 6) -
High Frequency Words - High Frequency Words
Orange County History Museum Field trip (Form 1) -
Orange County History Museum Field trip (Form 2) -
Spelling Words (1st Nine Weeks) -
Spelling Words (2nd Nine Weeks) -
Spelling Words (3rd Nine Weeks) -
Spelling Words (4th Nine Weeks) -
Veteran's Day Parade note -
Volunteer Application (pg.1) -
Volunteer Application (pg.2) -

Sunday
Monday
Tuesday
Wednesday
Thursday
Friday
Saturday