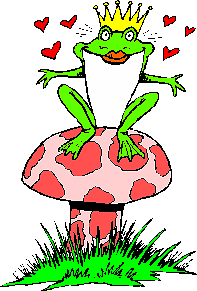 "
Welcome to our First Grade Family!
Happy October! October is filled with many fun and exciting things!
Founder's Day was a huge success! Thank you to all that volunteered at our booth and to those that sent in treats as well. Everyone enjoyed those yummy treats! I really appreciate your help.
Our field trip to the Orange County History Museum in Orlando is scheduled for Tueday, November 15th. The cost of the trip is $20.00 for students. Please make checks payable to VCS. The parental consent form must be filled out completely and signed for your child to attend. Payment and consent form are due no later than Friday, October 21st. If you are interested in being a chaperone, then please send in the bottom portion of your form on or before Thursday, October 6th. Unfortunately, we are only able to choose 5 chaperones for this trip. A drawing will be held on Monday, October 10th. Parents will be notified either way. To be eligible for the drawing as a chaperone, a completed volunteer application along with a copy of driver's license must be submitted to VCS prior to October 6th. The cost for chaperones is $7.00. I have both the field trip forms and volunteer applications available for you on my webpage.
Report cards go home on Friday, October 14th. I am extremely proud of the student's hard work. If you have questions, please don't hesitate to ask me.
Book-o-ween is scheduled for Friday, October 28th. Students have an opportunity to dress up as one of their favorite book characters. There are a few guidelines for this day. Students must bring a copy of the book their character is from. Masks, toy guns, swords, or weapons of any kind are not permitted for safety reasons. If your child's costume restricts movement for P.E., then they will need to bring a uniform to change into. Students need to wear athletic shoes as well. Students will get to show off their costume by participating in a parade that morning. There will be more information coming soon about the parade. I can't wait to see everyone's favorite character!
First grade is an exciting time as children embark upon new adventures in the world of learning. I am looking year as successful as it can be! I believe that you and I are a team working together to help your child develop emotionally and academically. You are the most important person in your child's life and you are also a teacher in your child's life. I know if we work together and communicate, your child will have a very successful year!
Please feel free to contact me with any questions or concerns you may have during the year (melissa.danford@tvcs.org).
Love,
Mrs. Melissa Danford
If you have any questions, please feel free to contact me through email (melissa.danford@tvcs.org)
Mrs. Melissa Danford
First Grade Teacher
The Villages Charter School

Spelling City (practice Spelling words on this fun website)
https://www.spellingcity.com/view-spelling-list.html?listId=27664712
Accelerated Reader Program (AR)
The Accelerated Reader (AR) program is a computer program that provides teachers and children with a fun and exciting way to boost reading skills. This program also serves as an assessment tool that allows me to monitor both the quantity and quality of reading practice that your child is engaged in.In my classroom we use Accelerated Reader in order to help students improve reading comprehension as well as to help them develop a love for reading. Accelerated Reader is an independent reading program based on the principle that practice improves reading. to view your child's progress in the AR (Accelerated Reader) program you can visit the website listed below. It is easy to get signed up and use this great service. You will receive emails to your personal email address when you child has tested. It is a valuable tool to use keeping in touch with your child's progress. Please take advantage of this resource offered to you. We are already racking up AR points so that we can earn as many AR points as possible. The first grade goal is 25 points by May. All first graders earning 25 points will get to attend the annual pancake breakfast. I have also encouraged students to aim higher towards the 100 point club. Students who earn 100 points will get to attend the annual pizza party.
http://www.tvcs-ar.org/RenaissanceServer/HomeConnect/Login.aspx
Contact: melissa.danford@tvcs.org
PDF documents
August Math Homework -
August Newsletter -
Behavior Plan 2016-2017 -
Class Schedule -
HFW (Unit 1) -
HFW (Unit 2) -
HFW (Unit 3) -
HFW (Unit 4) -
HFW (Unit 5) -
HFW (Unit 6) -
High Frequency Words - High Frequency Words
October Math Homework -
October Newsletter -
Orange County History Museum Field trip (Form 1) -
Orange County History Museum Field trip (Form 2) -
September Math Homework -
September Newsletter -
SMART T Project -
Spelling Words (1st Nine Weeks) -
Spelling Words (2nd Nine Weeks) -
Spelling Words (3rd Nine Weeks) -
Spelling Words (4th Nine Weeks) -
Volunteer Application (pg.1) -
Volunteer Application (pg.2) -

Sunday
Monday
Tuesday
Wednesday
Thursday
Friday
Saturday